How to Make Rice Crispy Treats may earn compensation from purchases made after clicking links on this page. Learn more Here.
Rice Krispie Treats are quick, easy, and require no baking. That's what makes Holiday Rice Krispie Treats the perfect way to celebrate any special occasion.
The Best Holiday Rice Krispie Treats
To get started, many of these recipes will require the use of food coloring, cookie cutters, and decorations like black decorating gel, red decorating gel, decorative candy eyeballs.
If you want to learn how to use these methods with Rice Krispie Treats we have tutorials on Cookie Cutter Rice Krispie Treats, Decorated Rice Krispie Treats, and Colored Rice Krispie Treats.
We have separated this list by season and holiday to make it easier to find what you need.
Winter
With Winter the main holidays we have recipes for are Christmas, Valentine's Day, and St. Patrick's Day.
Christmas
What says winter holidays more than Santa? These treats will look perfect on a holiday snack tray.
And, what's Santa without his hat?
Gingerbread Rice Krispie Treats are a delicious and easy recipe that can be ready in 30 minutes! Cut into traditional squares or use a cookie cutter to make them into cute Mickey Mouse shapes. Just like at Disneyland!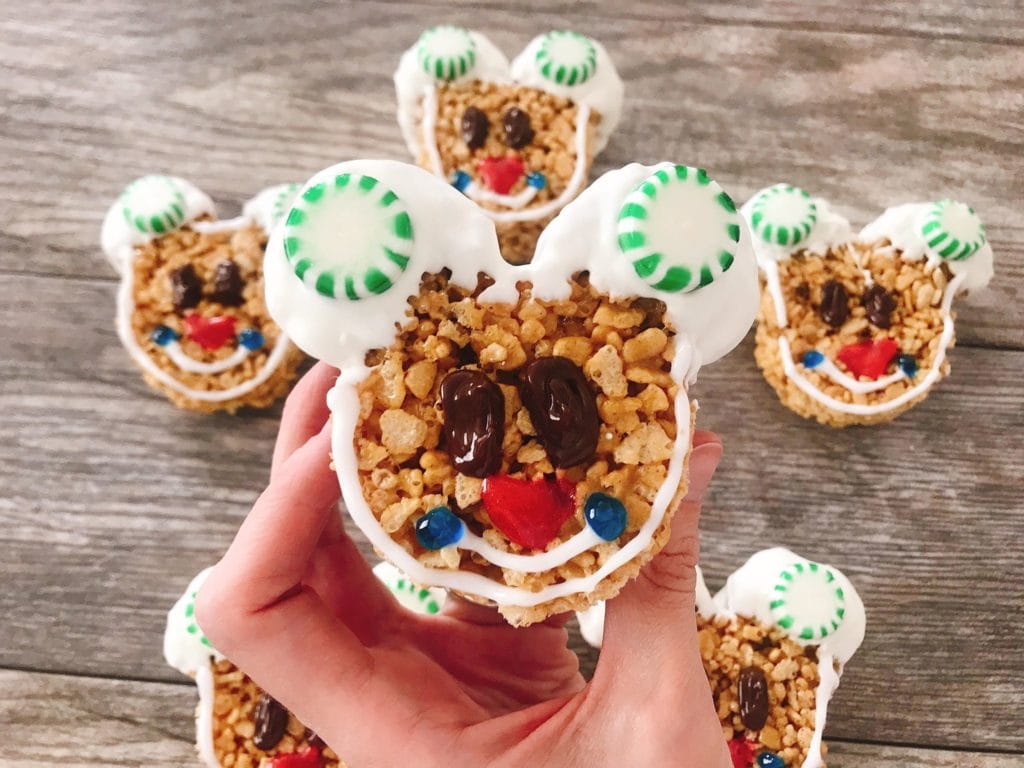 Make these easy holiday wreaths using food coloring and a donut pan.
If you want to skip the donut pan and make your holiday wreaths by hand, this recipe is for you.
Chocolate Peppermint Rice Crispy Bars – Crunchy cereal bars with lots of chocolate and a subtle peppermint flavor. They taste like your favorite peppermint mocha.
Everyone loves a nice Christmas stocking surprise. Use a cookie cutter, some food coloring, and a few other decorations to make this fun holiday treat.
Valentine's Day
Strawberry Rice Krispie Treats make a perfect romantic snack for Valentine's Day.
St. Patrick's Day
Celebrate St. Patty's Day with Green Rice Krispie Treats. Make EVERYTHING green in March!
This classic, delicious shamrock snack has a lucky green twist for St. Patrick's Day!
Here's a fun way to spice up marshmallow cereal treats. Make these cute leprechaun hat St. Patrick's Day treats for kids to bring as a school snack or enjoy at home.
Spring
Springtime means cute baby chicks, peeps, and Easter themed treats!
Easter
Everyone's favorite part of Easter is finding all the hidden Easter Eggs! Make some of these this Spring.
Peeps just may be the best Easter candy out there. They are colorful, delicious, and make perfect marshmallows for Rice Krispie Treats!
Spring has always been a sign of new life and growth. What better way to celebrate the new season than with some cute little Baby Chicks and Flowers?
Summer
Summertime is full of fun, food, and fireworks! Make sure your next summer BBQ has a fully stocked snack table with these special treats!
These Red, White, & Blue Rice Krispie Treats are the perfect way to celebrate your independence!
Fall
The leaves are changing, the days are getting shorter, and the Fall season brings in a wave of spookiness.
Halloween
Who doesn't love a big green monster? Show your love with this Frankenstein Rice Krispie Treats recipe.
Mummy Rice Krispie Treats are super fun to make and is an opportunity to really express your creativity with decorating.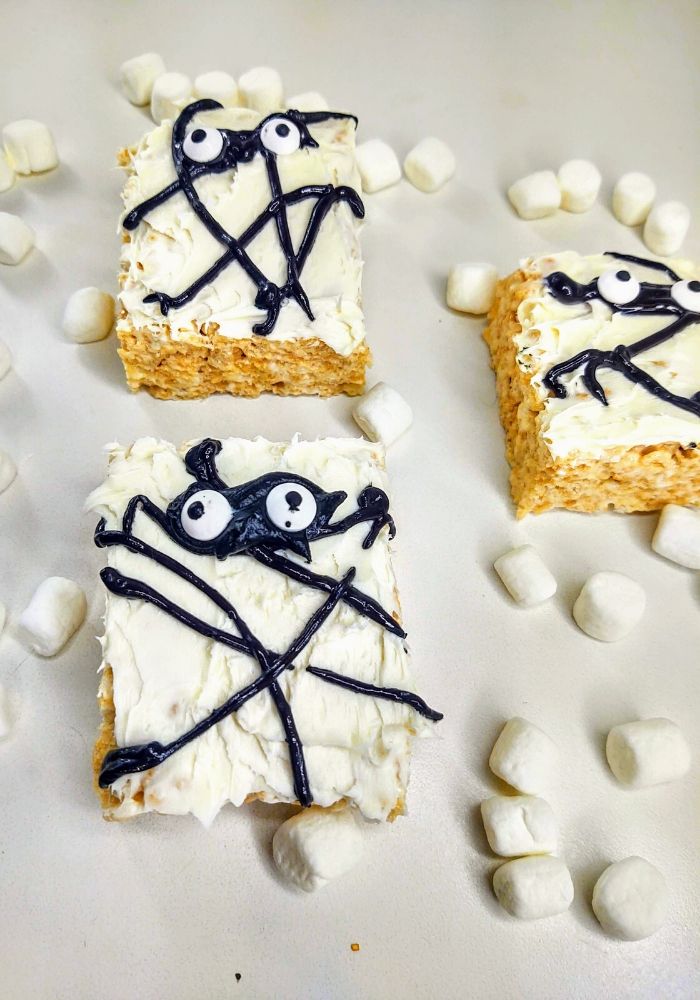 Is there anything more Halloweeny than Ghosts?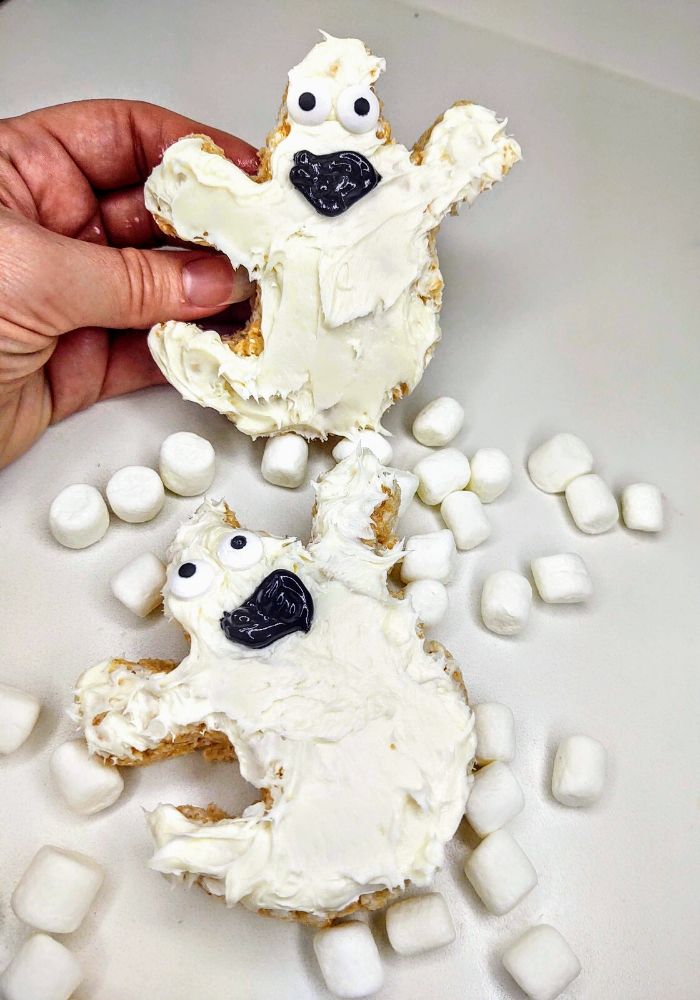 A bowlful of creepy eyeballs is perfect for any Halloween snack table.
Who says Halloween snacks have to be simple? Why not make a whole edible Graveyard scene?
These fun, multi-colored Monsters add a whole lot of fun to the season.
Miscellaneous Celebrations
Not every holiday or celebration has to be official. We also celebrate personal holidays like birthdays and baby showers!
Baby Shower
If you need a colorful snack for a baby shower or sex reveal party, this is the perfect recipe for you!
Color sprinkles and cake mix make these treats extra special!
Replace the Birthday cake at your next party with these fun treats.
Ever tried Red Velvet Rice Krispie Treats? They make a super delicious Birthday snack.
Nothing is more fun for a birthday than Funfetti cake!
An Australian twist on the classic Rice Krispie Treats. These fairy bread party treats are sure to please.
Final Word
We're sure you have found at least a couple of treats to meet your holiday needs!
Happy Snacking!