How to Make Rice Crispy Treats may earn compensation from purchases made after clicking links on this page. Learn more Here.
We all know that adding chocolate to anything automatically makes it better. So we figured we would find all of the best Chocolate Covered Rice Krispie Treats recipes and put them in one place for you.
No matter what kind of party, celebration, holiday, or just bad day you may be having, at least one of these treats will make it better.
Why not try a few of them, just to be safe?
The Best Chocolate Covered Rice Krispie Treats
Chocolate and peanut butter go together better than just about anything. Check out this Chocolate Peanut Butter Rice Krispie Treats recipe. We're sure you won't be disappointed.
These Funfetti Rice Krispie Treat Pops are perfect for any party! These easy no bake treats are dipped in white chocolate and great for little hands and adult hands too! Less mess and sticky fingers too!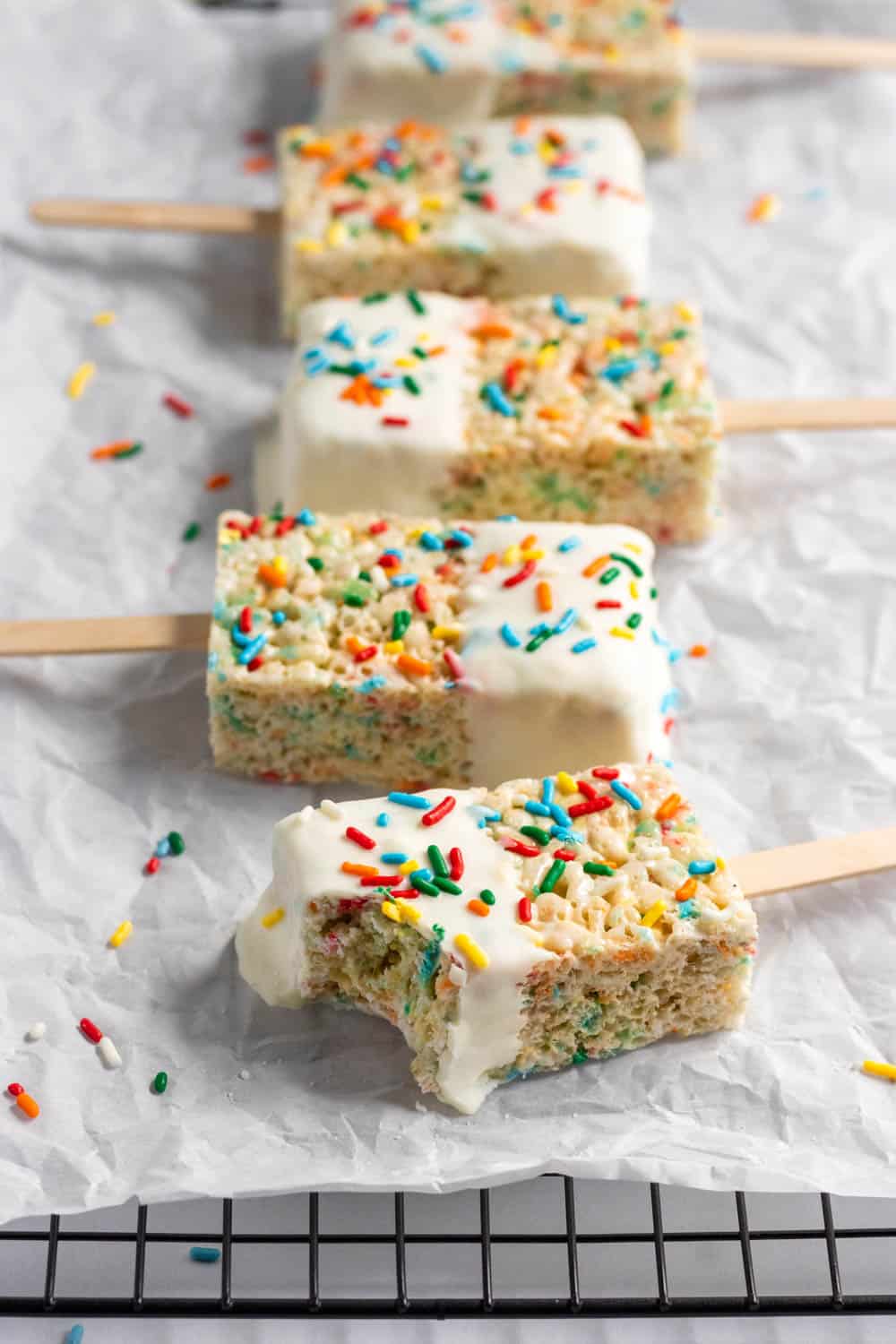 A fun way to turn Rice Krispie Treats into a Halloween delight. This dessert is easy to make the kids can create these spooky spider treats themselves.
These Nutella Rice Krispie Treats are sure to please any sweet tooth! Make them mega sized for an even more decadent treat.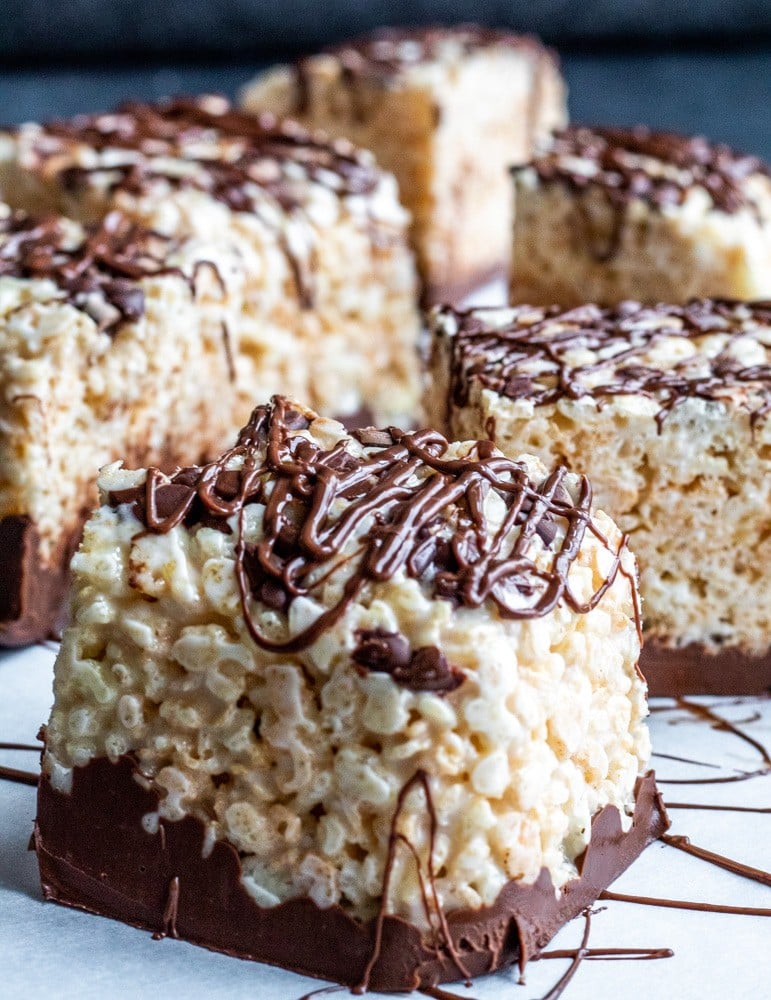 These No-Bake Chocolate Peanut Butter Cup bars feature REESE'S MINIS, REESE'S Peanut Butter, and KELLOGG's RICE KRISPIES Cereal. Make them in less than 15 minutes without a stove!
This Popsicle Rice Krispies Treats recipe is the perfect treat that won't melt in your hand!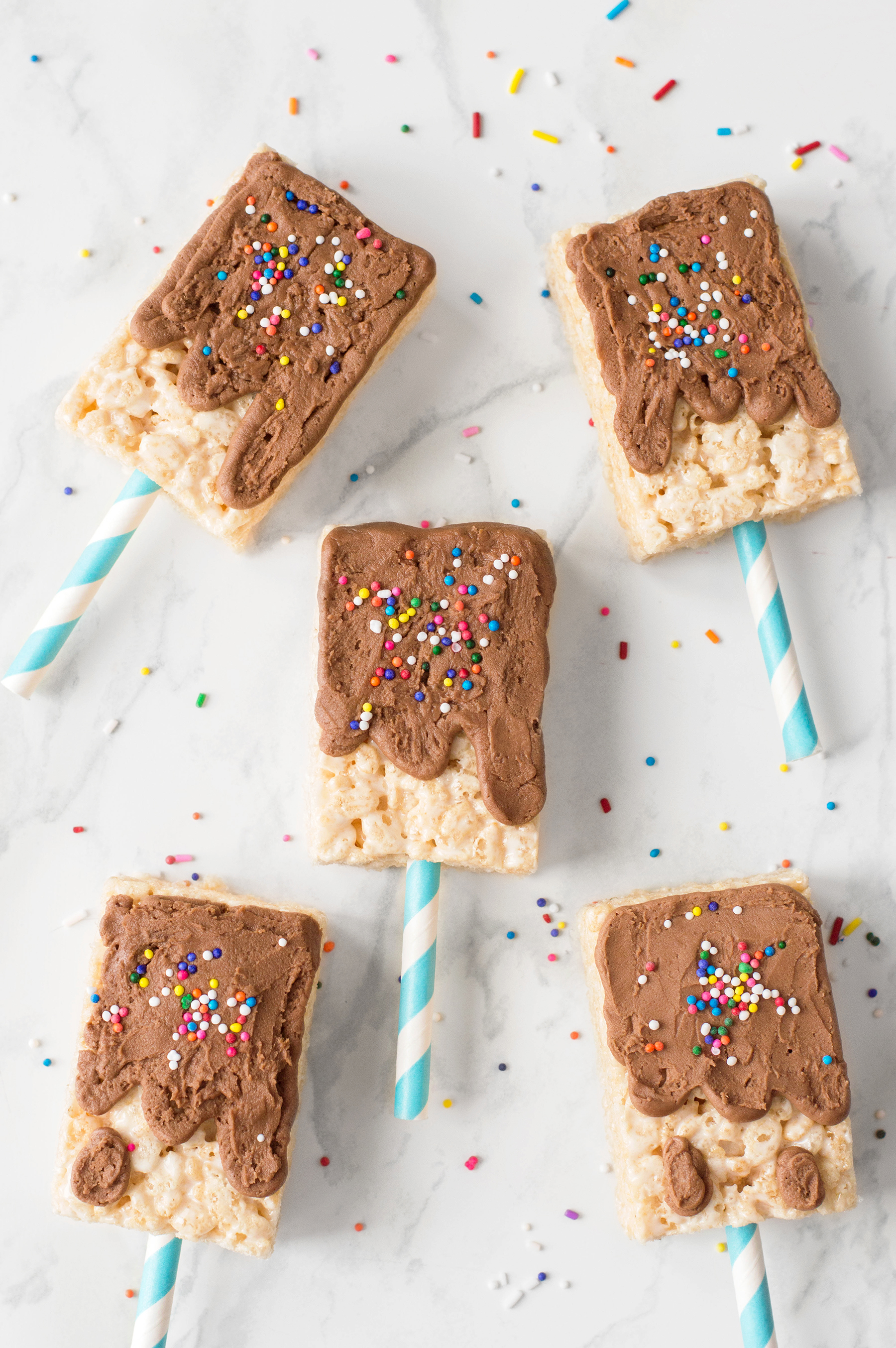 Satisfy your sweet tooth with these quick and easy Oreo Rice Krispie Treats. They take no more than 15 minutes to make with just a few simple ingredients and are covered in a layer of chocolate for all of the chocoholics out there.
Rich chocolate and butterscotch covers the creamy, crispy, peanut-buttery base layer making for the perfect quick and easy no bake dessert! These are truly the best ever Scotcheroos!!
Crunchy cereal bars with lots of chocolate and a subtle peppermint flavor. They taste like your favorite peppermint mocha.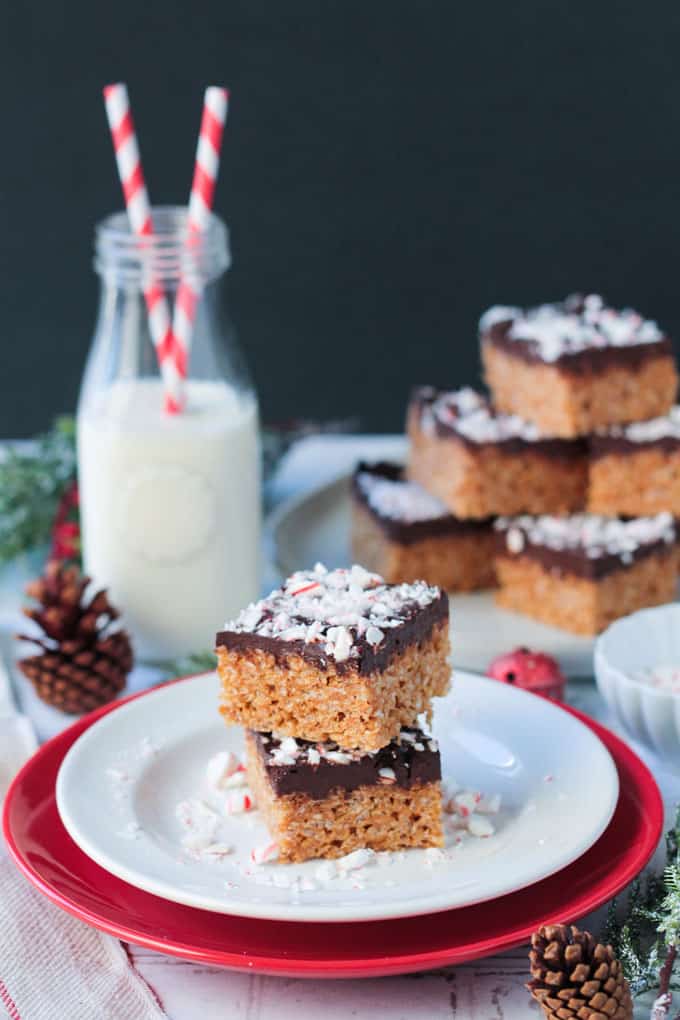 Homemade, candy-corn shaped, Rice Krispie Treats covered in two types of chocolate are perfect fall treats!
BOO! Rice Krispies Ghosts Treats! Covered in white chocolate.
These Rice Krispie Treats are filled with strawberry flavor and dipped in chocolate! Perfect for a chocolate covered strawberry fan!
Homemade Rice Krispie Treat cupcake bites that taste delicious and covered with chocolate. They are also gluten and refined sugar-free.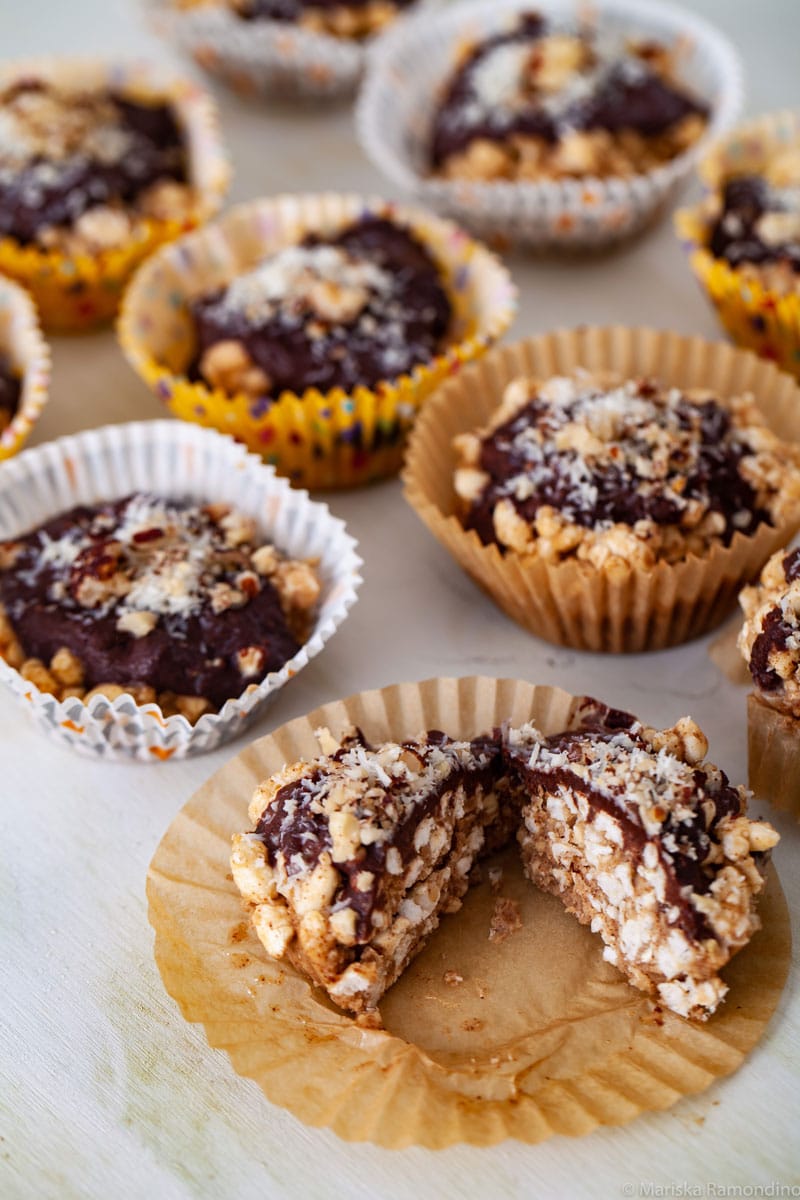 These Reese's Rice Krispie Treats are loaded with peanut butter cups and Reese's pieces. Chocolate and peanut butter lovers will go crazy for this dessert!